Extra Overnight Pads
U by Kotex® Extra Overnight Pads are designed with added width and length for added overnight protection. So enjoy that beauty snooze without a worry, because your dreams don't stop when your period starts!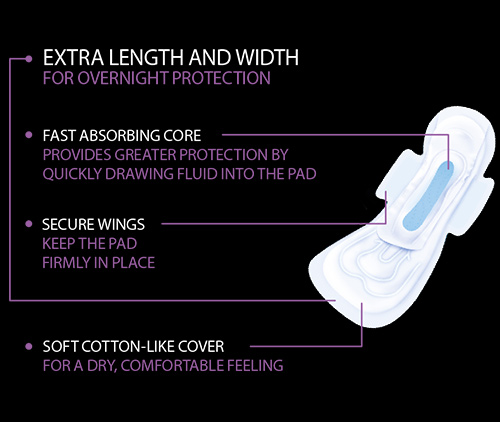 Extra Overnight Pads Range
Overnight Regular Wing Extra Pads
Extra width and length for added protection at night.
Available in 10 pack.
ABSORBENCY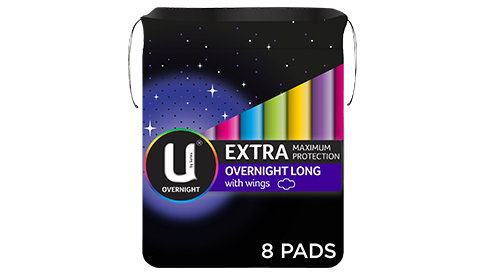 Overnight Long Wing Extra Pads
Even longer and wider than Overnight Regular pads, for ultimate overnight protection.
Available in 8 pack.
ABSORBENCY